To delete your PubNub account:
1. Log in to Admin Portal
2. Click My Account Menu dropdown

and go to Support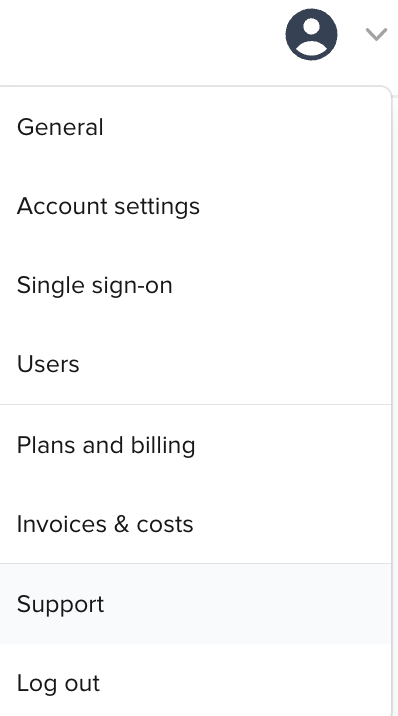 3. Send a request to delete your account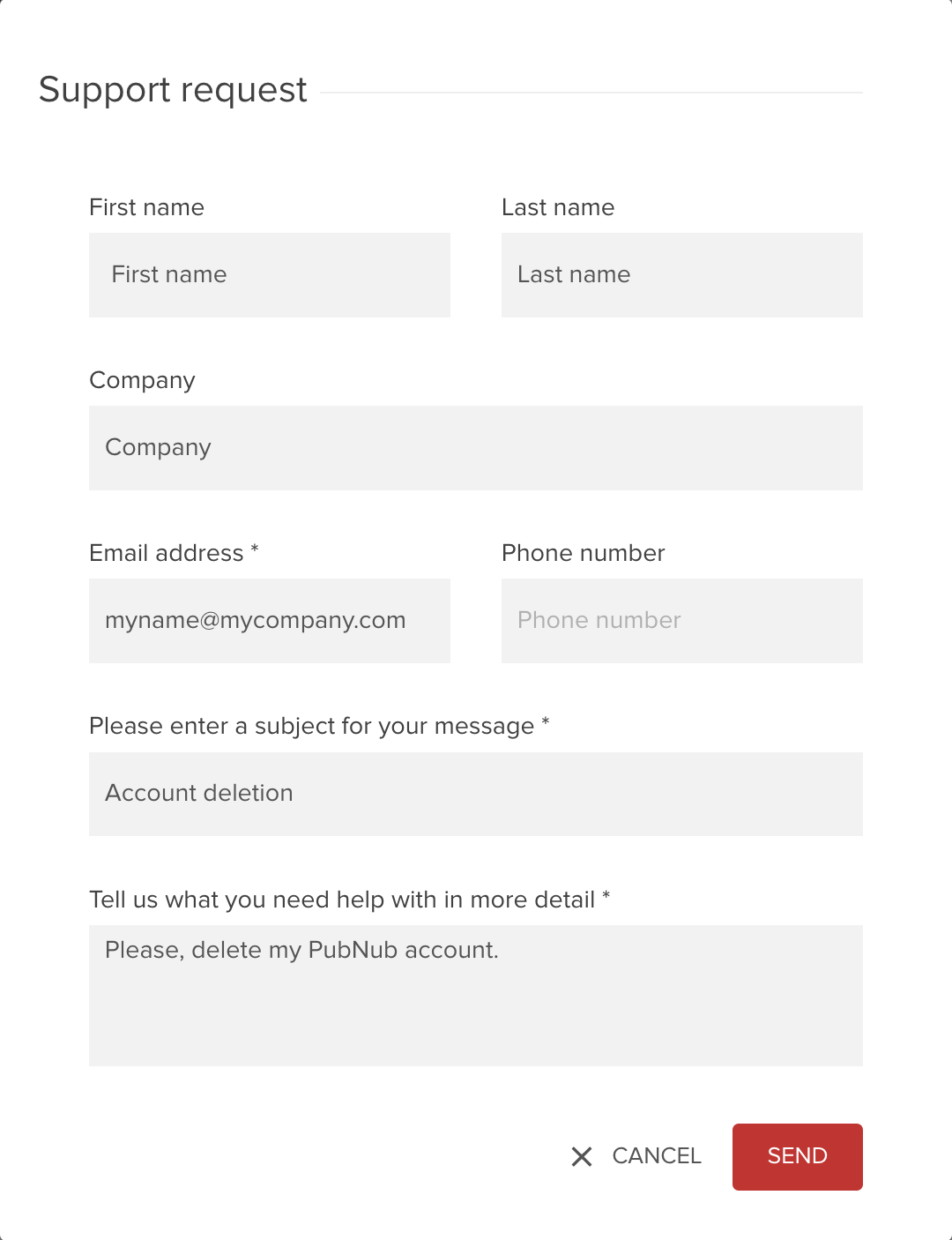 4. You will receive a follow-up email from us to confirm the account deletion request
If you wish to update your email preferences, please fill in this form.
In case of any questions, contact us at support@pubnub.com.